I was commissioned by my friend to sculpt and paint "Ghost" from Call of Duty. He is a heavily modified Caesar figure, with a bergen pack, headphones, kneepads, shemagh, and much more sculpted on to him.
He is painted with the usual Vallejo. His pants are in MTP camouflage.
Here are the original references: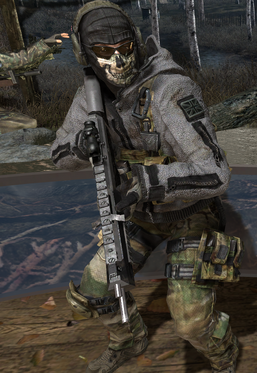 Winttrix Out!